The London International Piano Symposium (LIPS) is committed to enabling world-leading research at the interface between the sciences, and the art of piano performance.
While music is undeniably  a cultural phenomenon, our musicality is also grounded in our biology, thus, we need to draw on the sciences to address music's biological materiality; and, at the same time we must be  aware  of the  distinctive and discursive properties that are embodied in the music of  different cultures.
Our conferences bring together pianists, pedagogues, and researchers from around the world to enjoy carefully curated single-track series of interesting talks on all aspects of piano performance.
ANNOUNCEMENT
The committee of the London International Piano Symposium London International Piano Symposium takes the health and well being of its team very seriously and  therefore, with great reluctance, has decided to cancel the fourth symposium due to be held in October this year (2021). We ask that you do understand that this is because of the outbreak of Corona Virus (Covid-19).  We will wait until evidence is provided by the health authorities that we can continue safely, and  provide once again a full and enriching experience for all our researchers and performers who attend from around the world.
BREAKING NEWS
We were in talks with the College of Music, Southwest University, Chongqing, P.R. China, with the idea of their hosting the next LIPS symposium in late 2021.  However, for safety reasons due to Covid-19, we have put all plans on hold for the foreseeable future.
Partnerships: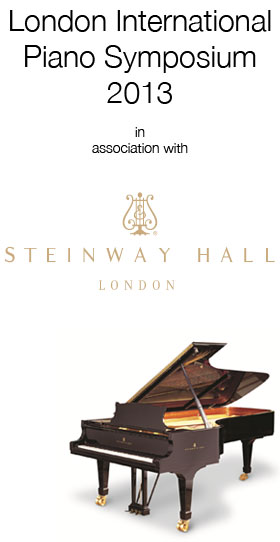 Join LIPS as a Friend
Charity Reference No: EW29056