The London International Piano Symposium (LIPS) is committed to enabling world-leading research at the interface between science, medicine and the art of piano performance.
ANNOUNCEMENT  The committee of the London International Piano Symposium London International Piano Symposium takes the health and well being of its team very seriously and  therefore, with great reluctance, has decided to cancel the fourth symposium due to be held in October this year (2020). We ask that you do understand that this is because of the outbreak of Corona Virus (Covid-19).  We will wait until evidence is provided by the health authorities that we can continue safely, and  provide once again a full and enriching experience for all our researchers and performers who attend from around the world.
In October 2019, the third symposium was held at the Royal Academy of Music. The conference brought together pianists, pedagogues, and researchers from around the world to attend a carefully curated single-track series of interesting talks on all aspects of piano performance.
Partnerships: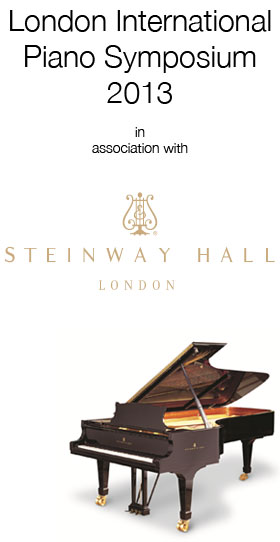 Join LIPS as a Friend
Charity Reference No: EW29056